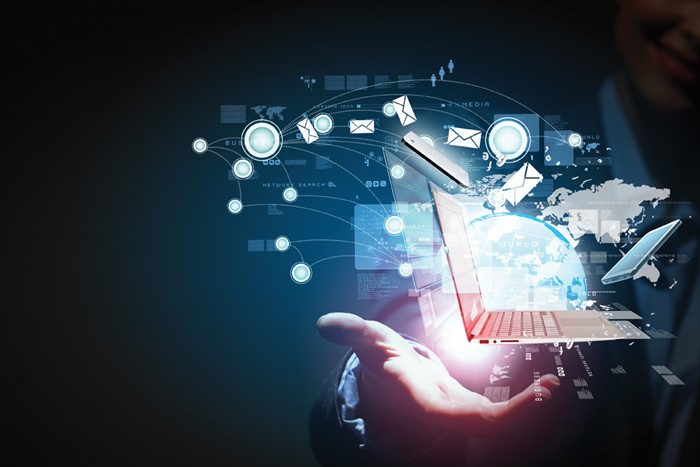 How to Increase Productivity using IT Services?
With rapidly increasing advances occurring in technology of devices and systems, the management of information is evolving day by day and having higher impact on the productivity of businesses. Information technology impacts productivity through process improvement, enhancing personnel efficiency and product innovation.
Although most organizations are skeptical to applying newer advances of Information technology due to the risks involved, tremendous advantages can be experienced if appropriate applications are made. This is especially true in case of small business owners where implementing IT services is the last thing on mind. Small business owners tend to be more focused on sales, customer satisfaction, increasing the profit. Notwithstanding prevalent belief system, the overlooked aspect of upgrading IT services can boost their business to a great extent.
'Managed service' is the term that is used for the IT services that are used for bringing on organized approach to improve productivity.
IT support services can be employed for preventative maintenance of your systems. It is always better to prevent problems from occurring rather than fixing them once they have already occurred.
The focus level of the staff is a main factor that limits the productivity of a business. Pauses or delays in technology due to use of non-related or obsolete software is a major cause of distraction.
When systems are capable of providing ready access to information without having to put extra input minimizes downtime and optimizes efficiency.
Reliability of the working IT systems and sudden crashes are a definite no-no. Managed Service Providers work behind the scenes to provide trustworthy operations systems equipped with latest advances and best practices.
Reducing IT issues implies that your staff remains more focused and achieves higher productivity with the seamless flow of relevant information.
IT services also works to improve online customer interaction with support services. Many businesses find enhanced trustworthiness through letting customers ask their queries on an online chats. This results in increase in productivity of employees and yielding high levels of customer satisfaction.
 Process Improvement
Digital transfer of files e-mails or Internet calling lead to facilitated transfer of data and communication at lower costs. The transfer of relevant information happens rapidly with the click of a button. This tremendously impacts productivity by increasing ease of work and enhanced management of information. Encryption can ensure the information is shared in deemed network and privacy never gets compromised. These characteristics further lead to increased trustworthiness for customers.
Product Innovation
Online shopping is the dictum for many users who have lesser time or want to innovative products available at remote locations. The digital add-ons in products tremendously drift the customer opinion to the favorable side.  Digitally –equipped products are available at comparatively lower prices than physically enhanced products.  Thus, investments in making innovative products innovated by technology like digitally-equipped electronic devices (for example Digital cameras) yield very good results.
Overcoming Potential Risks
Implementation of It proves to be a valuable instrument in enhancing productivity of the workplace. However, considering the right technologies for specific industries and providing comprehensive training to employees in implementing the same is highly significant in minimizing losses for investment into IT system upgradation.
Thus, keeping your business attuned to latest advancements in IT and availing managed IT support services is something that should not be compromised to get maximum productivity and move ahead in business.
IT Ventures is renowned IT support company in Sydney offers best remote IT solutions. It is equipped with high quality customer support systems that help you to gain tremendous rise in business growth.