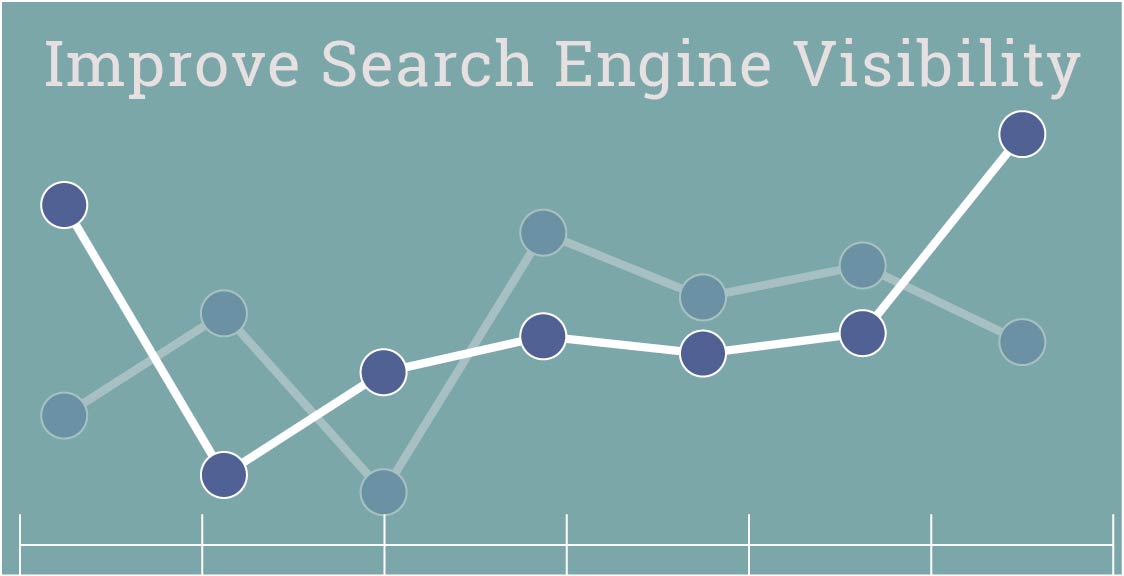 5 Steps to Increase Search Engine Visibility of your Website
Online world is place of flashy graphics and a bad website appearance in this scenario is completely unpardonable. To get an increased online presence, you need to pay special attention to the following five areas.
1. Having an Updated Content
Content is considered as the ruling factor that affects consumer judgment. Thus an outdated content on a website poorly maintained would prove disastrous. Monitoring your content regularly and updating it according to changed needs is a primary requisite. Addition of new products or content or new services should be updated simultaneous to their physical availability.
2. Website Design Renewals
A primary determining factor in the appearance of the website is the graphics and design of the website. A user-friendly design allowing easy navigation builds trust in the website and can turn users into potential customers.
Addressing consumers directly and give personalized experience to users in their navigation and shopping researches makes a powerful positive impact. Adding'smart search' functionality to your website will certainly give a nearly ideal usability to the website.
3. Mobile-Friendly Website Designs
With consumers using wide range of gadgets all with different specifications and sizes, it is important to go for a website design that is equally good for all devices. The navigation characteristics of the website on a mobile or tablet should be as good as on a desktop.
The page load time should not be more than 2 seconds and graphics should get easily loaded.
4. Paying Attention to Changing SEO Needs
A well-fabricated SEO strategy is irrefutable for getting a higher ranking of a website. Complementing this with relevant content and rightly formulated met tags are the keys to get desirable website visibility.
The constantly changing needs of SEO must be monitored constantly and fixed with wide range of solutions that SEO experts are aware of.
5. Social Media Involvement
The social media is the vital platform used by everyone who is online. Data indicate that nearly 29 percent of online population is active on social media at any time. Thus, effective use of social media can provide an edge to your business. On the other hand, ignoring this parameter may even snatch away a firm grounding.
Besides providing a place of direct customer interaction, social media sites also help to find out your relative place in the market with respect to your competitors.
In this way, it provides you vital insights on how to improve your communication with customers and get better business results.
If you are looking for SEO company in Sydney to rank your website on the top or want to get online IT support for your business, you may visit here.